In January 2023, the WEDA Board of Directors convened in Atlanta, GA to update the organization's strategic plan, building on the success of the 2017 plan that fueled growth. Acknowledging the evolving post-Covid landscape, WEDA aims to leverage its unique mission in dredging and marine construction to enhance safety, efficiency, and technical excellence through knowledge sharing. The strategic plan focuses on five pillars: Membership growth, ensuring accessible and tailored intellectual property through Publications, prioritizing Education to advance industry knowledge, offering Certification opportunities, and maintaining Financial and Governance stability for sustained growth in fulfilling WEDA's mission.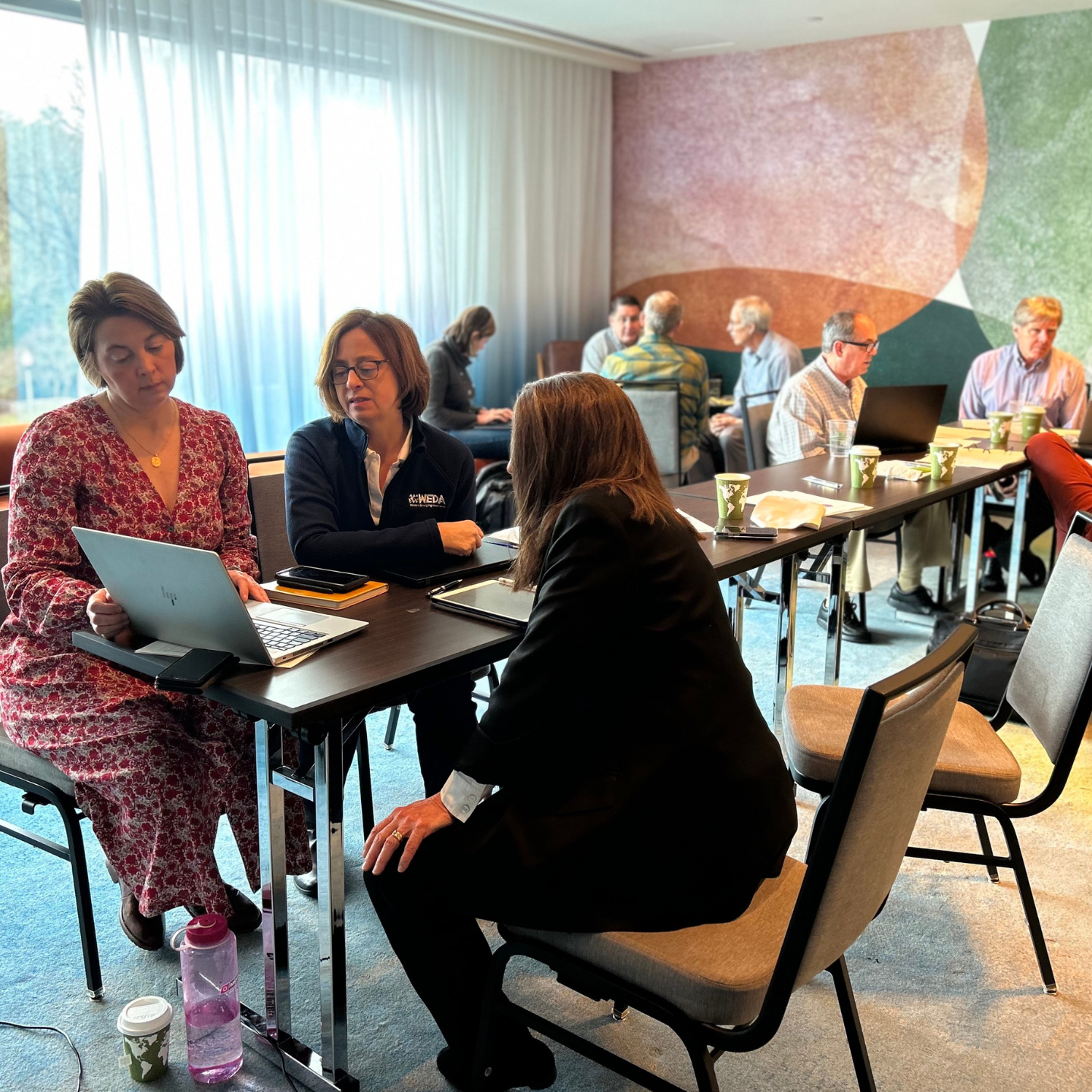 In January of 2023, the WEDA Board of Directors met in Atlanta, GA to update the organization's strategic plan. The previous strategic plan was completed in 2017 and is credited for much of the organization's growth and success during the ensuing five-year plan period. Since writing the original plan, much has changed, the post Covid world offers different challenges, but also many opportunities. WEDA, with its unique mission tied to the dredging and marine construction industries, can positively affect safer, more efficient and technically sound operations through the sharing of knowledge. We further have the opportunity, through educational opportunities, to introduce our industries to the next generation of dredge professionals.
The strategic planning process was started by creating organizational Mission and Vision Statements. The statements were a first of the kind for WEDA and provide a focus towards the educational and collaborative work we provide and facilitate. The board also reviewed and updated its organizational Strengths, Weaknesses, Opportunities, and Threats (S.W.O.T.). Strategies, based upon optimizing our S.W.O.T., were then aligned around five pillars, which will drive WEDA's go-forward strategy. The five pillars identified are:
•Membership- A focus on building WEDA's mission through increasing its membership.
•Publication- The intellectual property (IP) WEDA facilitates through its members' interactions constitute the organization's largest asset. Ensuring that all IP is accessible, relevant and tailored to member needs is critical to delivering WEDA's mission.
•Education- WEDA is an education first organization. Delivering educational opportunities, creating strategic educational partnerships, and advancing North American dredge and marine construction focused curriculum builds our dredge industry by expanding knowledge and awareness of best practices.
•Certification- Provide members with value added opportunities to attain certifications and professional credits.
•Financial & Governance- Continued balance sheet growth, enhanced liquidity and governance infrastructure that creates sustainability and the ability to grow WEDA's mission.